COVID-19 Updates for Health Within Chiropractic
WE ARE OPEN FOR (Risk Assessed) TREATMENTS
PRECAUTIONS TAKEN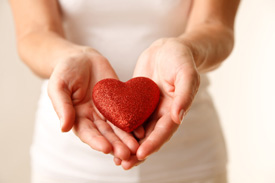 We have performed risk assessments, ordered PPE, and made changes to our working environment and the premises. Protocols are now in place to enable us to fully comply with advice from HSE Guidelines.
Health Within Chiropractic is operating with strict procedures in place to reduce the risk of transmission of COVID-19. We take the safety of our patients and staff very seriously and have made every effort to implement policies to protect everyone.
OPENING TIMES
Currently Dr. Muireadhach and Susan will be working to their normal schedule. We will update on any changes should they arise.
HOW TO BOOK AN APPOINTMENT
Call us 041-98 30599 or email us on info@healthwithin.ie. We aim to be as responsive as possible.
BEFORE ARRIVAL
Familiarise yourself and adhere with Government and HSE COVID-19 guidelines.
Please come to the Clinic in clean clothes and only bring essential personal possessions.
It is important that you arrive 5 MINUTES BEFORE your appointment time (not any earlier). Please come alone unless you need to be accompanied for a medical reason.
UPON ARRIVAL
Immediately upon entry to the building, please sanitise your hands.
Wherever possible, the clinic layout has been organised to allow for social distancing.
AFTER TREATMENT
Please leave the clinic as soon as possible after treatment to minimise the need for social distancing with other patients.
Please, again, sanitise your hands.
THANK YOU ALL
Thank you for your co-operation and continued support.
-Dr. Muireadhach and Susan
The Health Within Chiropractic Team.